The most popular post on Good Neighbor Stories is from two years ago about Dave Severns and his Severns-Pease Christmas Display in Sunnyvale. During the 2010 holiday season alone, Dave raised $84,000 for Second Harvest Food Bank of Santa Clara and San Mateo Counties, $4,000 over Dave's goal for the year, and nearly $30,000 over the previous year.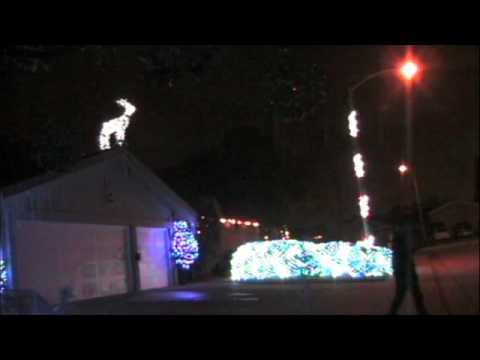 Dave passed away in October 2011 from cancer, and the family opted to not continue the popular—and labor intensive—display of 88,000 lights. His legacy lives on, however; a group of friends launched a golf tournament in his name this year, to benefit Second Harvest. Last year this website launched a virtual food drive in his memory, raising nearly $1,400. We're repeating the drive again this year; I hope you'll consider donating to help end hunger in Silicon Valley.
The display is also featured in the Good Neighbor Stories 2013 Datebook, with photos provided by the Severns family, and a story about Dave.
Did you ever see the Severns-Pease Christmas Display in person? Share your memories with us in comments!